Kaitlyn's Goals
Kaitlyn had a goal to be out of her public teaching job by the end of the 2017 school year. She figured that a year and half would give her enough time to reach the 50 student mark.
As the 2015-2016 school year wore on, she felt trapped. She had over 700 students and the school system kept changing her school assignments.
"It started to become unbearable."
She began to read business books and look at Facebook groups for female entrepreneurs. She joined many of the Facebook groups for piano teachers, hoping to find answers.
She was desperate not only for information but for support.
"A lot of people were discouraging. They either gave me bad advice or told me these horror stories about private teaching that were demotivating."
It was around this time that Kaitlyn and I met.
"The timing was perfect"
I met Kaitlyn in December of 2015 on the "Piano Teachers as Business Owners" Facebook group. After a few converstaions, I offered her some advice about Facebook marketing for piano teachers. We didn't speak again until after my blog launched.
After this site launched, she contacted me again in mid-February. She was quite insistent that I help her get out of her teaching job.
I later asked her why she was so emphatic. Her response:
"The timing was perfect. I knew in my heart that I wanted to work with you."
I told her that I would work with her on two conditions:
That she understood that this was going to be a lot of work
That she understood that she was coming to me to help her achieve her goals rapidly.
With that understanding between us, we began to work on several goals:
Giving her the confidence to quit her job by July 2016
Improve her marketing from top to bottom
Get 50 students by the end of September 2016
We began working together the last week of February 2016.
Do The Work
Kaitlyn was already working 14 hour days. She got up at 5am each morning and taught school until 3p.
Then she traveled to her studio where she taught until 7pm each night.
On top of this, she now had to spend several hours each night working on the assignments that I gave her each week. And in the middle of this, she had already committed herself to purchasing a home, which she closed on in April.
We began working on her website.
Together we transformed her website from a boring "information junkyard" into a persuasion power house.
We then began to get to work on her first marketing campaign. We focused her efforts on Facebook and Google AdWords. The results she began to see were astounding.
Here are just a few excerpts from Facebook Messenger conversations we had:
An Interesting Pivot
After six weeks working with Kaitlyn, a chance-text conversation between us made me think.
Kaitlyn lamented that she was getting so many requests for adult lessons from young professionals.
She was primarily focused on signing up new children in her studio.
I began thinking about the problem. I knew that this might be an opportunity to help her make a leap forward towards her goals.
In general, it is always a good strategy to use creativity to convert problems into big wins.
I looked at her unique strengths and abilities. I came up with an idea for a unique adult program for Kaitlyn to use in her studio.
The best part?
Not only would it take less time for her to "deliver the product," my customer marketing plan meant that she could charge more.
The fact that it would require less time was a big draw for her. She was already working 15 – 17 hours a day!
I suggested to Kaitlyn that we charge 40% more for this adult program. This was already on top of her quite aggressive rates for her area of Atlanta.
Kaitlyn's reaction: "I was skeptical at first. I didn't think anyone would pay that much for lessons."
I gave her some pointers on how to market this. She went to work writing marketing copy for her Web site. She also developed an outline for how she would talk about the program on the phone and in person.
She landed her first client for this new program within a week.
An Amazing Day
Kaitlyn's goal was to feel ready to leave her job by July of 2016.
However, as she gained a new sense of vision and confidence, her internal clock "sped up."
During our weekly sessions and conversations between sessions, Kaitlyn became increasingly convinced of two things:
She wanted to work on her own
That she could not bring herself to come back to school in the fall
This was a huge step for her.
But, she turned in her resignation letter one week before the end of school in May.
The Results
In just twelve weeks, she managed to:
Build a new website from scratch
Build a series of landing pages
Have a Google AdWords account built, tested, and begin working
Start a brand new "premium program" and begin immediately attracting leads to this high value, high dollar program
Increase her student load by 60%
Increase her yearly salary by over $25k+ over the next year – in just 12 weeks
Best of all, her work load has dropped significantly. Now that school is out (forever!), she is working just 18 hours per week.
What We All Can Learn From Kaitlyn
After we reached the halfway point in our time working together, I asked Kaitlyn what she discovered in our first 12 weeks working together. The lessons she learned are applicable to anyone with a studio – big or small, new teacher or experienced.
#1 Don't Underestimate How Much People Will Pay You
Kaitlyn experienced a paradigm shift when that first adult signed up for her new adult program.
"It blew my mind when someone signed up for the adult program."
We worked on her copy and marketing emails. She used these when anyone contacted her about the program.
She continued: "It never occurred to me that you can convince someone to work with you by working on yourself. You can convince someone with your words. It blew my mind that being confident could convince people to join my studio."
She got that confidence from understanding her customers, whom she surveyed in the first two weeks that we worked together.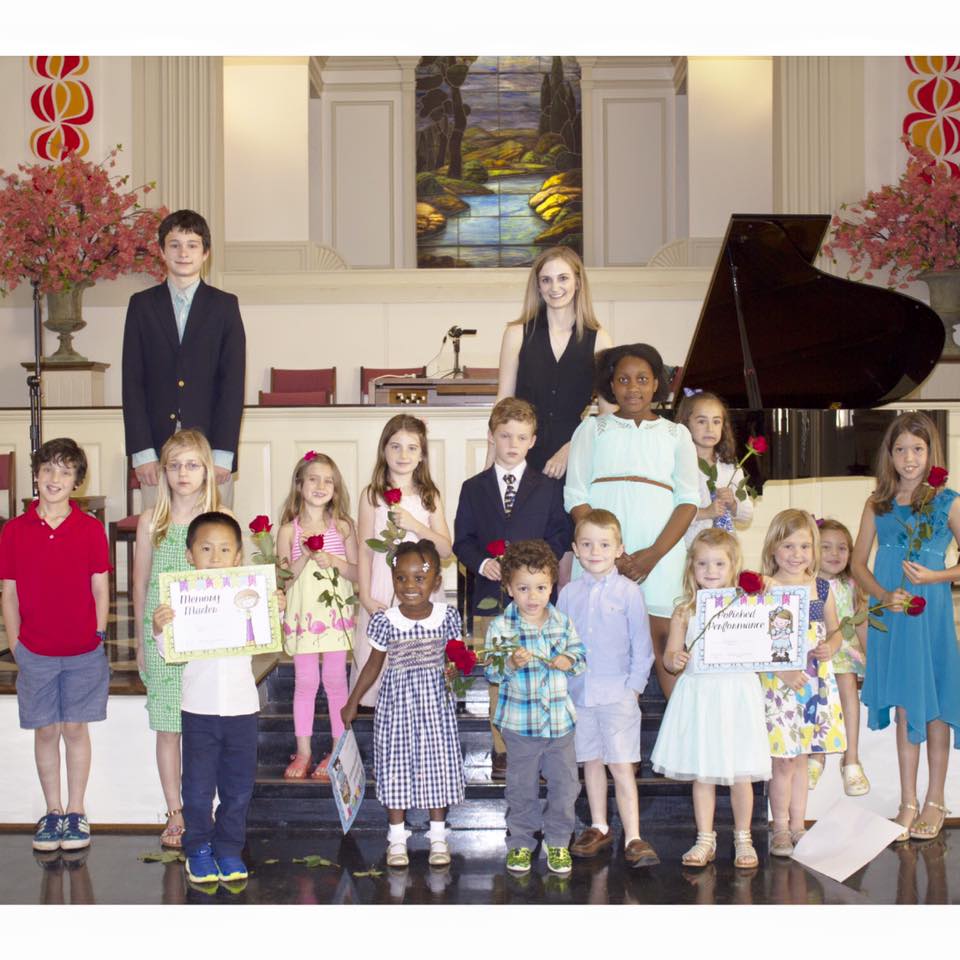 #2 You Have To Get Through Pain To Get Somewhere Worthwhile
This became Kaitlyn's personal mantra.
She was working upwards of 70-80 hours per week.
She eventually realized that she was going to have to surrender her personal time for a season, so that she could have the life that she wanted.
She was investing time, money, and enormous personal energy to build the life she wanted.
Kaitlyn's work inspired me to show up for her every week. It generated an enormous amount of empathy, respect, and investment inside of me.
#3 Everyone Needs Support and Direction
This shouldn't come as a shock to anyone. We're teachers!
Students come to us for support, instruction, and encouragement.
Why wouldn't we need that same support in the areas of personal growth, development, and business?
I asked Kaitlyn what her favorite moments have been so far in working together:
"Weekly conversations. They just helped me gather. It was a quiet moment where I could just focus on things. I learned a lot each week."
"Getting feedback on my writing and marketing emails. It helped a lot."
"Getting direction. I didn't know where to begin. I didn't know what to do first. That overwhelmed me a lot."
"I enjoyed getting random encouragements from you (Daniel). Sending videos of Gary Vaynerchuk or quotes or great business ideas or articles. You have no idea, those little things helped a lot."
"Having my mind opened. I see the world differently now. I feel confident that I can do what I want to do and be successful. Thinking of new ideas or money making opportunities that are unique… It's opening my brain up. Now I feel like my brain is starting to think that way."
UPDATE January 2017: Kaitlyn decided to work with me again… to help her get a new premium program started in her studio. Kaitlyn started a new group program for beginning students. This helped her increase enrollment to 75 within a few months.
UPDATE OCTOBER 2017: Kaitlyn's studio now has approximately 100 students… and two teachers working for the studio. Read Grow Your Music Studio's detailed blog on a really simple and stress-free hiring process for teachers.
"I think everyone should have someone to talk to…
…I would just now be getting around to reading a book on business this summer. I wouldn't have made it this far."
Kaitlyn started in a position of strength… incredible self-determination and perseverance.
However, the overwhelming amount of information out there confused her. She didn't know where to begin. Grow Your Music Studio helped her quickly create a plan and execute that plan.