Today, I will show you how to make $10,000 month teaching piano (or any other instrument).
This is not a gimmick. Nor is it a flashy title followed by an article that is fluffy and light on details.
This is exactly how I did it.
This formula works for both private teachers and large music schools. This model could easily be scaled up for music schools… allowing you to see 200 kids with two teachers. 300 kids with just three teachers.
First, some background:
I began teaching in 2004 and was determined to build a career for myself teaching piano.
I knew nothing about how to run a small business and had no idea how to attract clients to my studio. At the beginning, I struggled to find students. I worried that my students' schedules would effect how I would support my family.
Despite all this, I threw myself into my career and grew my studio to 60 students in just 2.5 years. I co-founded a summer camp that was enrolling 200 kids per summer just a few years into its existence.
Around that same time, I grew my private studio to around 100 students… while decreasing the actual time spent teaching piano by half. I experienced a new level of enjoyment, relaxation, and satisfaction with my career.
There are three concepts that make it possible for any teacher to make 5x the average piano teacher salary… teaching only 20 hours per week.
These three concepts you need to know are:
Tell An Effective Story With Your Website: Unfortunately, loyal, excited, high-paying families don't exist. You can't find them. You must create them. In this section, you will learn how to use your Web site to get the right people to call or email you… and then sign up for lessons!
Master Your Lead Generation: The basis for a high tuition rate, control over your time, and the ability to be picky about your students is a strong flow of leads. I'll show you the equation that can propel private teachers or music schools to a new level of students.
Start A High-Value Group Program: You don't need a large studio space or lots of expensive equipment to start a high-value group program. I'll share with you the 3 critical components to having a successful, no-stress group program… even if you don't have a large space.
Master these three areas and you will launch yourself into the top 1% of incomes in the piano teaching profession.
Featured Bonus
: Download a permanent ebook version of this post. Additionally, I have created 5 additional pages of BONUS content that is not in this post. It is an action checksheet that will rapidly propel you to a more efficient, more profitable studio. (
Click Here to Download
)
Let's get started!
Tell An Effective Story With Your Website
Imagine yourself as a parent who is researching piano lessons.
They Google the words "piano teacher near me" or "piano lessons." They look through all of the Web sites that come up.
What do they see? Honestly, they see a lot of the same thing.
Policies, rates, location… boring, dry information. I covered this in great detail in my in-depth post on communicating to families who are checking out your studio.
You need to show the value of what you do from a new parent's point of view. Here's how:
Step 1: Run A Survey to Read Parents' Minds
Until you know what people want, you don't know what to say.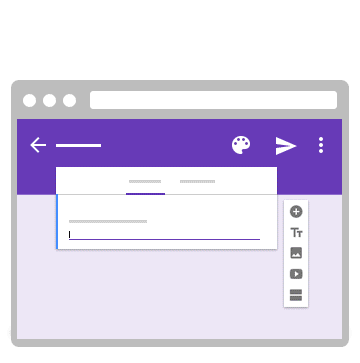 We studio owners get in trouble when we think we know what parents want. I wrote about this in depth in my recent post on telling parents what they want to hear.
The only way to really be sure is to actually ask the families in your studio! Block out a morning and create a survey to send to all the families in your studio.
Use a simple form builder like Google Forms, Typeform, or Polldaddy. Send the survey.
For small studios, insist that everyone fill it out. For studios over 100 students, even a 50% participation rate will suffice. You might have to mail the link several times to get the participation rate you desire.
Ask the following questions:
Why did you choose my studio?
What was your biggest fear or concern about piano lessons before you started lessons?
Why did you want your child to have piano lessons?
Before you began, what did you think lessons would be like?
Are you currently experiencing any problems with piano lessons?
You are going to learn a lot. An added bonus is that you are subtly showing your current families that you care about them. You care about what they think. Now that you have this information, you are ready for the next step:
Step 2: Overhaul Your Site: Don't Bore Parents With Useless Information
You only need 5 pages on your Web site:
A home page
A page describing your lesson program
A page describing you and (for music schools your other teachers)
A testimonials page
A contact page (the most important page)
Now, if you want to get fancy, or you are super savvy at marketing… by all means, add more. Here is what you don't need. In fact, the more of this you have… the less likely it is that someone will contact you! You don't need:
Your schedule
Your policies
Your rates
A detailed bio and resume
Inspirational quotes about music or music instruction
Conceptual ideas about what piano can do for kids' academics or self-esteem
Vague promises about how great your lessons are (that almost all teachers have on their sites)
Your site only has one goal: to get people to contact you. The more "junk" and information on your Web site, the less likely it is that someone will contact you. Unbounce wrote a great article that dives deep on this concept.
Now that you've pared your site down, what do we actually write on it?
Step 3: Optimize Your Site For Contacting You
We are minimizing confusing messages.
We are maximizing messages that tell parents information that they want to hear.
If we do this, parents will subconsciously feel trust. They will want to get in touch with you. So, each page on your piano teaching website should have a brief 300-500 word description of that page's topic.
The page should end with a strong call to action. Most sites only have one contact form on a hard-to-find page.
Or – worse yet – they just put a non-clickable email address at the bottom of one page, along with their street address. This is not user-friendly. Here's an example of something that is user-friendly:
All of the contact links are clickable. They take you to a nice page that allows you to send a message to the music school.
If you reduce the number of steps, obstacles, and barriers between you and your customer… you will get more customers!
Soon, you'll be teaching piano to more kids than you know what to do with! Here are some ways to reduce barriers and get more people to contact you:
At the bottom of each page, you will place a button that instructs people to GET IN TOUCH NOW.
Put your phone number and a "Contact" button in your website's header
Create a page specifically for a "free trial lesson" offer.
More Advanced: Create a sidebar that is optimized to get clicks and form fills. Brandon Gaille wrote a world-class guide to creating an amazing sidebar for your site or blog. This is easy to do if your site run's on WordPress or other user-friendly platform.
This overhaul of your Web marketing will take time. That's ok. When you finish, you will have an incredible asset that is designed to excite, educate, and entice. You will get more contacts.
Now that you've completed this project, you can move on to…
Master Your Lead Generation
To get your studio to a $10,000 / month income from teaching piano, you are going to either need more students or higher rates (more on this in section 3).
In either case, you are going to need to increase the number of people who actually find your studio. It doesn't do you much good to have an awesome studio that no one can find!
You need to have 3 pieces in place to effectively promote your studio.
#1 Understand the Math of Getting New Students
You want about 10 people per month contacting you for every 100 students that you want to have enrolled.
In other words, if you want a studio with 100 enrollments, you need at least 10 calls or emails per month, every month.
Now, marketing experts consider it a win if you can get 2% of the people you meet to show interest in your piano teaching business.
So, if you want 10 people to contact you through your Web site or to give you a call… you are going to need to get 500 people to see your ads or visit your Web site every month.
If you want 20 people to contact your studio… you need 1000 quality eyeballs on your marketing each month. Does that seem like a lot?
Read on, because there are some simple methods to do just that.
#2 Pick A Traffic Source
If you need traffic to your site, I have great news for you.
It's cheaper than ever to reach people.
I wrote a detailed post on the best way to get new piano students for your studio. In that post, I showed that traditional advertising methods are often 6x – 10x more expensive than using digital advertising.
Because of this, I switched all my marketing and all marketing for the studios I advise. We are completely digital now.
There are many options out there, but my favorites are:
1) Google Ads. Still the best deal on the planet if you want to get new piano students.
2) Facebook Ads. Underpriced for the amount of "reach" you get. These types of ads require more creativity than Google Ads… but isn't that what we left-brained people do?
3) Influencer marketing. Find a local parent who has a blog or a large following (at least 1000 people in your target market). These should be people who have a blog or business or are in local government – not just a parent who has a lot followers.
Pay them to promote your studio on Instagram or Snapchat.
You would be surprised by how many influencers are open to this sort of deal. Forbes had a great write up about how this is going to be the next evolution in advertising – and I couldn't agree more.
You can pay them with cash or (better yet) with a special deal to begin their child for free. It makes the whole experience more authentic!
4) FREE social marketing. I wrote about this in my music teacher's Facebook guide.
Find 20-50 Facebook groups that are unique to your area. They typically have your city, county, local area's name in the title. Focus on parent support groups, buy / sell / trade groups, online auction, online garage sale, neighborhood watch groups, etc.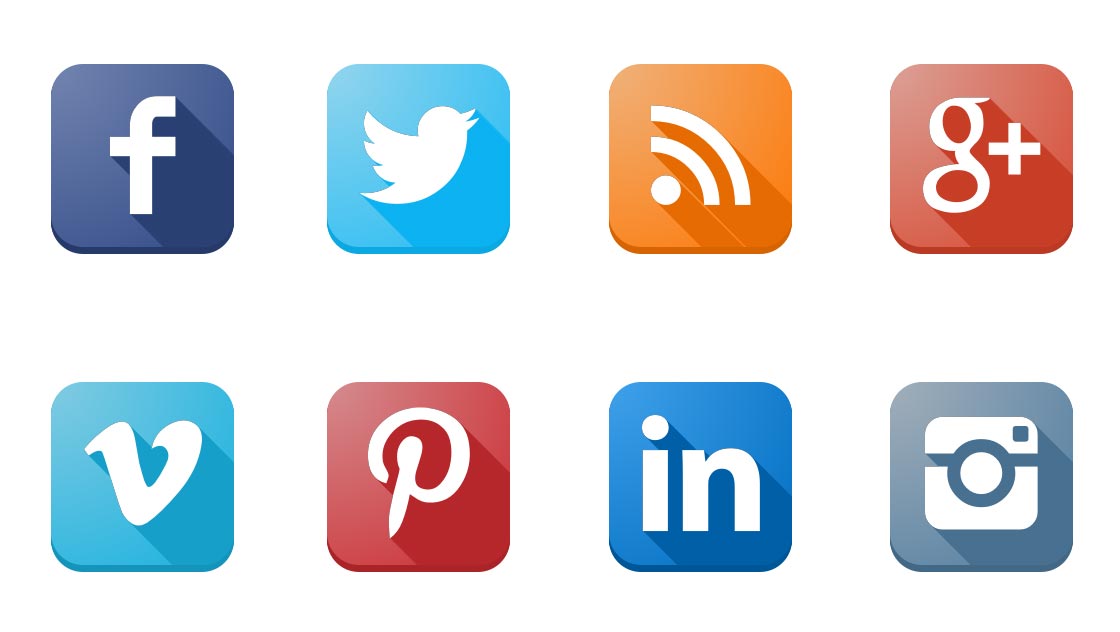 Approach the owners of these groups and ask if it's ok if you put up one post per month offering a free lesson at your piano studio.
Experience has shown me that 95% will say yes. If you get 30 groups, you can do 1 post per day.
#3 Master That Traffic Source
If you are serious about making significant income teaching piano, your final step is to master that traffic source.
The #1 obstacle that I see is that most teachers and studios pick an advertising channel (let's say Google Ads or Facebook ads), throw $50 – $500 at it over the course of a few days or weeks, and then decide it "doesn't work" when they don't get new students. I see posts like this almost weekly on the studio owner Facebook groups.
I have had the opportunity to advise after these disappointing experiences.
In almost all cases, I've found major problems with how the ad accounts were structured, the ads themselves, or the Web site to which the ads were pointing.
If they had stuck with it a little longer or hired a halfway decent ads specialist… their results would have been much better!
It took over a year for me to see a significant response when I began using Google Ads.
I had to tinker with the ads and my site to find that "sweet spot" where people were contacting me like clockwork. I just shake my head in disappointment when people try for 4 weeks, 8 weeks, 12 weeks and then throw in the towel.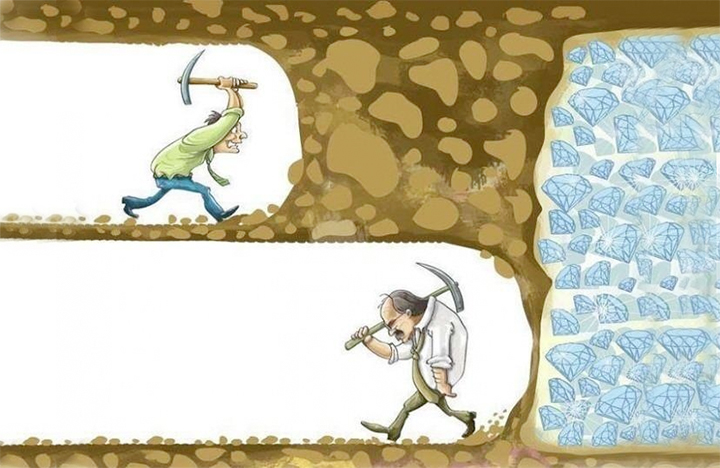 My advice? Don't "try" ads. COMMIT to mastering them and then stick with it.
What's so ironic about this whole situation is that if anyone in the world should realize that it takes time to become good at a new skill… it's a teacher! Becoming good at studio marketing… teachers should know that excellence takes time! Click To Tweet I know that I didn't play Rachmaninoff's Prelude in G Minor my first month of piano. Did you?
Begin Teaching Piano In High-Value Groups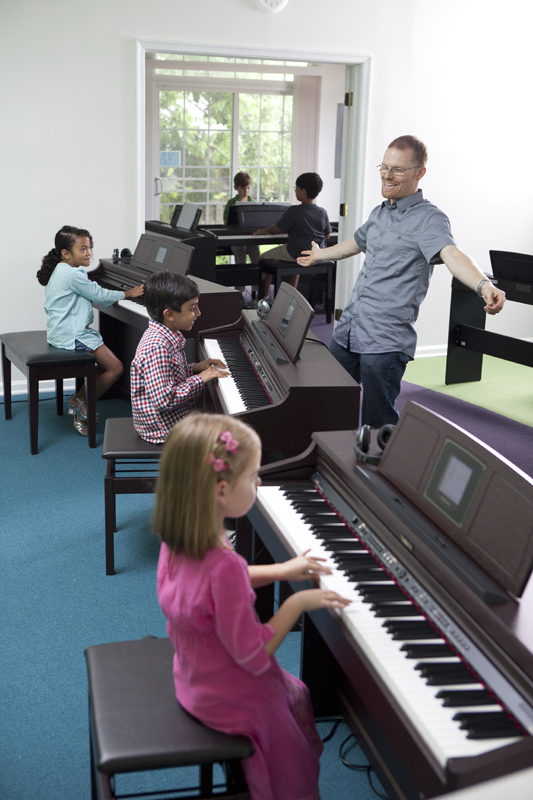 Unless you are a traveling teacher, there is absolutely no reason you cannot start an effective group program.
I have created or helped to create piano teaching curriculum for several different group formats: 24 students at once, 12 students at once, 3-6 students at once.
These formats used a variety of structures: single teacher, teacher with assistants, multiple teachers, and even online groups (which became necessary because of the 2020 pandemic).
These formats used a variety of core principles: groups that move as a unit, and groups with students making progress at their own pace.
There are other group concepts that can work for studios: off-bench time, group instructional sessions, online group sessions, or using pre-recorded instruction to leverage your time.
Any of these could be potentially substituted for the advice I'm about to give. While I have my own preferences, I have found that success with any of these formats boils down to the following:
1) Set The Foundation With Good Equipment and Administrative Systems
Yawn, this might the most boring step in this entire system. But, if you intend to see 4 or 5 students at a time, you are going to need to be organized. Here's what you will need for getting started in a group format:
A digital piano for each student. I do not recommend teaching piano in groups with just one instrument. Students cannot progress as quickly. That's not good for them OR you.
2 sets of headphones per student. Connect both sets of headphones to the piano using a splitter. One for you, one for them.
A robust organization system. Many of the concepts I've taught on this blog are a result of needing to be highly organized. When you 5x, 10x, or 20x your student load… old organization systems just don't work anymore. Here are a few things you need to take into consideration:
2) Choose Your Curriculum (HINT: Don't Overthink This)
Next, you must decide how you are going to organize your groups. There are a variety of methods that are available to teachers:
Traditional group piano methods like Mayron Cole or Alfred Group (I don't recommend these – they are impractical and hold back students from achieving their full potential)

Programs that use technology and apps like the forthcoming Piano Express curriculum

Retro-fitting popular methods like Faber, Alfred, or Piano Pronto
Whether you are a large music school or small- to mid-size private studio, my recommendation is to start with the 1-on-4 group piano model. You want to give yourself time to adjust to this new format. When selecting a curriculum, it needs to meet these 4 criteria:
You must be comfortable with and understand the curriculum. You need to be able to deliver great results with the curriculum, or parents are going to abandon ship.
It must be scalable. It should work just as well for a studio with 50 or 500 students. This insures that you are able to grow.
It must be something you can start NOW. There's no point in starting with a curriculum that requires 12 pianos if you have neither the space, staff, or budget for that.
It must be something that you can confidently promote to parents.
I like to keep it simple.
I used Faber almost exclusively in my studio (and supplemented with the Celebration Series since I put my students through the Royal Conservatory assessments).
My students are getting through in an average of about 2.5 years.
Faber is not a group method, but that doesn't matter. Each person is moving at their own pace. It's scalable, and I'm delivering terrific results to parents.
My students are all scoring in the various Honors categories in the Royal Conservatory program.
Keep it simple!
There's no need to stress yourself out over how to structure your program.
3) Get Parents On Board with Persuasive Marketing
I help teachers and music schools start group programs or improve their existing programs.
By far, the most common issue I hear from teachers and owners is: "I have tried to start or want to teach piano in groups… but parents don't seem interested in the group program!"
Of course they don't. Humans are irrational. They have a fear of the unknown.
Humans assume that they understand things – even when they don't.
If you need proof, just open Facebook and take a look at your news feed.
You probably have at least a few friends who spout half-baked opinions on matters of politics, government, history, human psychology, finance, law, foreign policy, parenting, nutrition, and national defense.
The same is true of the parents in your studio.
You are asking them to do something that is still somewhat outside the norm (fortunately, this is becoming less true).
Make a mental note of what I'm about to say… You will never convince a parent to switch from private lessons to group lessons using logic, threats, or rewards.
People want to do the "safe" thing, the familiar.
To get people on board, you must be strategic, persuasive, and convincing using tools of influence like social proof and generosity.
Thus, you have to get in touch with what your parents truly want… deep down. Appeal to their greatest dreams and aspirations for their kids.
Help them see what their child's life will look like when you've activated and developed their love for music. Paint the picture.
Conversely, help them see what will happen if their child is frustrated with lessons. Help them see what life is like for their child without music.
Now… connect all this to group lessons!
Here's a specific example: If parents are saying that they can't get their child to practice at home… the solution is the group!
Here's an example of a persuasive way to deliver this message:
"Many, many parents don't know why they can't get their students to practice at home. I've figured it out. You see, when kids get home each week, they've only had a chance to work with me for a short time in their traditional lesson. We've been able to briefly look over several new songs. This isn't true in my "Accelerator" after-school program! Kids don't just get a quick fly-by of the music… they have the time to actually learn all of their songs in the lesson itself! That translates to a happy student at home who is not afraid to go to the piano!"
Do you see how much more effective THAT would be than just announcing a boring list of features of your "new group program"?
I use a variation of that exact phrasing… and I've helped (literally) hundreds of parents make the choice to go to group lessons.
They're excited and enthused that I've created something that no one else has created.
Featured Bonus: Download a permanent ebook version of this post. Additionally, I have created 5 additional pages of BONUS content that is not in this post. It is an action checksheet that will rapidly propel you to a more efficient, more profitable studio. (Click Here to Download)
Conclusion: What's Next?
This was a 50,000 foot flyover of how to grow your studio to the $10,000 per month mark.
Let me be blunt:
If you have 20 hours available to teach each week and a 12 x 12 room, this could be a reality for you.
The simplest way to get there is to:
Learn how to effectively communicate your value
Amplify that effective message using marketing
Increase your student capacity WITHOUT working more hours or needing a huge teaching space or staff
How do you get started?
There are 9 distinct steps that I discussed in this article. The first is simple: run a survey to your families. Anyone can do this.
I challenge you to start down this path.