Upgrade your business, your income,
your leadership, and your life
A business is a rational machine run by an emotional human. Every business owner has blind spots, weaknesses, limiting beliefs, and gaps in their wisdom and experience. No matter how advanced or successful you become… you never "arrive."
Coaching operates on a simple principle:
When you upgrade the human, you upgrade the business!
Increase revenue
Achieve impossible goals
Experience incredible support
Get to your goals faster
Create multiple income streams

Goal?
Become a top 1% entrepreneur

What is it?
Custom, 1-to-1
coaching program
Grow Your Music Studio Executive / Business Coaching
Grow Business Coaching is an intense, 1-on-1 leadership and business development program wherein you work directly with Daniel on increasing the size, income, and quality of your business in less time and with less stress.
Grow Business Coaching is for studio entrepreneurs who realize that THEY are their biggest obstacle to success, growth, and greater revenue. It's for entrepreneurs who want to be challenged and pushed to their limits.
Why does Grow offer coaching?
1-on-1 coaching helped Daniel (the founder of Grow Your Music Studio) increase his personal income by 5x (into the mid six figures) in a 3 year period. He now offers this same personal support, wisdom, and coaching to other entrepreneurs who want to experience rapid growth and business success.
Grow Business Coaching is by invite only. Coaching slots are reserved for business owners with audacious goals. You must apply to the program and have a personal interview with Daniel.
How do we upgrade your business?
We do a thorough intake session and design a custom plan to get you to your goals. I will challenge you to create challenging goals.
We meet together to eliminate every obstacle between you and the desired life and business you want.
We work on your vision, mindset, and skillset. We "install" the strategies, systems, and perspectives you need to achieve what you want.
We empower you to achieve what ordinary people believe is impossible.
The first step is to apply to work with Daniel. Click the button below to get started.
Helping BMF Achieve a 387% Return on Ad Spend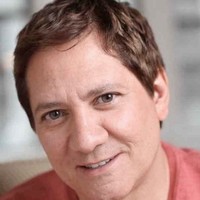 "After several years of owning a struggling music school, reviewing other programs, and joining myriad Facebook Groups (paid and free), I finally contacted Daniel at Grow Your Music Studio for a consultation. I am still a work in progress, but I also have over a dozen teachers and 6000 sf of space.
Whether you are one person trying to figure out how to actually make a living, or you somehow got this far running your studio but want it to run like a top, Daniel Patterson and the team at Grow Your Music Studio can guide you for a small fraction of what you'll lose by not contacting them.
You work directly with Daniel, gaining his years of insight, knowing that he's available to you because he has a team helping him manage his business. Which is exactly how you should be managing your business!"
"I was on the hunt to increase my revenue in my business, have more students, and get pulled around by demanding parents less. I really needed something that was going to bring some return on investment, which I definitely feel like I've gotten.
I have definitely been transformed as far as my personality, my knowledge base, and my way of thinking as a result of the coaching that I received. there's incredible value in just meeting with someone on a regular basis to troubleshoot problems and things in a certain field. So, I'm grateful for the accountability.
From February 2018 (where I was just beginning to work with Daniel) to the end of the second contract, was a little bit more than 3x that initial revenue. And, a couple weeks ago, I paid off all of my credit card debt. Would I invest in coaching again? Yes, in a heartbeat. Just knowing that it took me from where I was at and what I was earning… I'm incredibly grateful for the business I've set up. I wouldn't have imagined that I could be thriving in my income and feeling very fulfilled in my work and with my students."