I'm going to start this post with a dirty word.
Cover your ears if you are easily offended.
"Marketing."
OK, maybe that wasn't so bad. And certainly not as cute as this adorable little tot.
So, why is marketing such a dirty word to piano teachers?
That is the subject of today's blog post! Read this post and you will learn…
What 90%+ of piano teachers think about marketing – and how it's stealing new students from their studio
The #1 goal you should have as a piano business owner (even if you don't think of yourself as marketer!)
5 easy changes you can make to your piano Web site to increase the number of people that contact you
My 4-step process for signing up new students (if I can get new families to step #2, they are almost guaranteed to sign up for lessons)
Do You Misunderstand Marketing?
I'll begin with a short story.
In preparation for the launch of this blog, I interviewed dozens of teachers and music school owners over the course of several months. I really wanted to understand what teachers thought about marketing. What sort of actions they took to promote their studios.
After scores of conversations, I found that most teachers didn't like the word "marketing." And… that they didn't actually DO marketing.
I'll explain:
Most independent teachers tell me that they don't market because they get all the students they need from word of mouth. Or that they only market when they need new students.
There is a dark side to this casual approach. These teachers tell me that throughout their careers they have felt that they don't know HOW to get new students when they really need them. A poor enrollment in the fall or many drop outs at the beginning of "sports season" can leave them reeling from lack of income.
Music school owners have a different problem. They think of marketing as "getting their name out there." Their strategy is to throw money at the problem. They are happy if some of their new students mention they saw their ad.
They are like Kevin Costner in a cornfield: "If you build it, they will come."
Unfortunately, that only works in Hollywood movies!
I would like to suggest that both mindsets misunderstand what marketing is. Neither the casual approach or the informational approach is ideal.
Marketing isn't just buying ads and measuring the response. It is not chasing random tactics that you read about in "Marketing for Piano Teachers" type books and blog posts ("Have a Facebook page! Make business cards!" "Have a nice picture of yourself on your Facebook page!").
Don't misunderstand – these tactics have their place. But, these tactics can distract us from what marketing is and its ultimate purpose.
Good marketing tells a story that drives people to action.
Marketing begins when a prospective family first hears about your studio. It continues through their decision making process. Finally, your marketing efforts should actually INCREASE once they sign up. These efforts continue throughout their stay with you.
That's what good marketing is. But what should good marketing do? What's your goal?
#1 Your Primary Goal Is Action
Your #1 goal in growing your studio is getting people to do something. You always want to be driving people to action.
Or to put it simply:
Tell a story that persuades people to do something.
Consider these two separate goals:
One music studio wants to "get their name out there." They believe that letting parents know of their existence, their location, and their prices is the end goal.
The second music studio wants to drive people to action. They realize that no one was ever "logicked," "argued," or "bored" into buying. They know that their Web site, flyers, business cards, and ads must connect with people's emotions.
The emotional connection must be real and authentic. When you create emotional connections with people, it is much more likely that they will perform the actions you desire (whether that is signing up for lessons or getting a child to practice during the week).
This is abstract. Let me give you a real-world example of how this works in my Studio as it pertains to signing new people up for lessons.
Case Study: Past vs Present
When I first started teaching, my general goal was to "get more students."
I set up a Web site. I created and printed out brochures to hand out to people. I had little refrigerator magnets made with my phone number and Web site address. I tried out cute little slogans on my promotional materials. I tried funny slogans. I tried inspirational / motivational slogans.
On my Web site and brochures, I used all the standard phrases: "All ages welcome! Professional piano lessons! Teacher that is great with kids!"
Don't get me wrong… I still built a studio. But, it felt like an uphill climb most of the way. People didn't seem to value what I was doing.
People would call me for lessons, and we would have a good conversation. I would completely inform them about my studio, my policies, and my credentials. At the end of the phone conversation, the parent would say to me: "Well, let me talk it over with my spouse, and I'll get back to you."
I knew what that meant. That was code for: "Have a nice life."
I would follow up with them by phone and almost always get sent to voicemail. After several voicemails, I stopped trying. This happened more than I care to remember.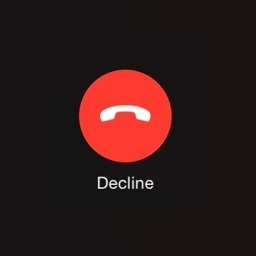 I also received lesson inquiries by email. Same scenario. I would provide details about my studio, policies, and my credentials. I would send the email off.
More often than not, I never received a reply. I guess it's easier to reject someone through email.
I would send several follow-ups. They were always positive and helpful in tone. No replies.
Compare that to the present day.
I now have two goals when people contact me. At each stage, I want there to be an emotional connection and a specific action the person should take.
I would argue that the presence of these specific goals made the difference.
Think about one of your students practicing. Who is going to get more done… the student who mindlessly practices the entire song over and over? Or the student who has a specific goal for the day? (i.e., memorize the first two lines at 80bpm, no stumbles / no stops!)
Of course, it will be the second student! She has a very tangible, measurable goal. That informs everything she does during her practice session.
The same is true for you and I. When we have reasons for doing what we do… we will experience better outcomes (more students, happier parents, a decrease in hassles).
Now… what actions do I actually want people to take when signing up?
Here they are:
Step 1: First Contact
People find me through a variety of ways. They find me through Facebook, through Google, an ad, or my Web site. I have purposefully designed these things to drive new families to contact me.
Now, it just so happens that my Web site is the primary way that people find me. I completely overhauled my Web site to drive people to contact me. I did this in several ways:
At the end of every page on my site, there is a big red button that says "Would you like a free lesson?"
A box that comes up in the lower right hand corner that invites them to take a free lesson
I have a "Support" tab that allows them to ask questions
In the upper menu, there is an option that says "Contact me"
At the top of every page, there is a small black bar that invites them to take a free lesson by clicking on a button
These buttons and links point to a contact page. That page invites them to leave their name, email, a message, and phone number.
Here's an example:
This is a screenshot from my Web site
This might sound obvious, but I don't think it is. The average piano teacher's site is very heavy on information and light on persuasive calls to action.
More of my Web site visitors contacted me once I added in all these elements. You also can experience an increase. Add links that point towards your contact form to EVERY single page.
There are dozens of tweaks that you can make to your Web site to persuade people to contact you. That's not the point of this post. This point is…
You must ask and inpsire people to take an action. If you don't, you lose the opportunity to sign up many of the people who visit your Web site.
Step 2: In-Person Meeting
OK, so they've contacted by email or phone. What now?
My second goal is simple: get them to agree to schedule an introductory lesson in person.
If I can get someone to meet me in person, it raises the likelihood of someone beginning lessons to about 95%. It is rare for someone who comes in for a meeting to NOT sign up.
Thus, I have a standard email and phone script that I use for these first conversations. I have tested many variations of these scripts over the years. I'll use either – but I have found more success with talking to people.
During this first conversation, I tell a powerful story about my Studio. I reduce the concerns and fears that parents have about piano lessons.
I end the phone call or email conversation by scheduling an introductory lesson.
Step 3: Scheduling
At the in-person meeting, I have one goal: drive them to schedule their first month of lessons.
Notice that I didn't say: "Sign up for lessons". That is too general.
When I finish teaching the child, I let them play on one of my digital pianos with headphones.
I turn to the parent. I talk to them about how it went. I give them the opportunity to ask questions. When we finish the conversation, I chat briefly about how well they did. Then, I smoothly transition by saying:
"The only thing that remains would be to compare schedules and see if our schedules match up. What days are best for you?"
Notice that I didn't say: "Would you like to begin lessons?"
Yuck. That's uncomfortable for everyone.
Sales and marketing experts call this "talking past the sale". When I use the scheduling question, I'm making it easy for mom to say "yes" to begin lessons. By answering, she is saying "Yes" to begin lessons – even though I didn't directly ask her!
I'm making it EASY to take action.
This guy knew a little something about talking past the sale
Step 4 – First Lesson
The final goal is simple. I want new families to email me back with their scheduling choice. Also, I want them to make sure they come to the first lesson.
I don't want my hard work to be for nothing! I follow up quickly after the introductory lesson by sending an email that contains my available time slots.
The day before their lesson, I will send another email or give them a call. I give them clear instructions on their new time, where to park, and what to bring.
Again, this might sound obvious. Yet, many teachers that I've spoken to don't perform these simple actions.
Conclusion
Telling people exactly what to do demonstrates authority and commands respect. It alleviates pressure and anxiety in the mind of your customer. It makes it more likely that people will do exactly what you want.
People naturally gravitate towards and respect those who they perceive to "have it together".
People follow leaders.
Having a plan (like the 4-step process described above) exponentially increases the odds of families signing up for piano lessons. A plan increases the number of people who contact you each year. It makes it possible for you to raise your rates. It will allow you to increase the quality of your instruction (because you're not afraid of losing students).
Furthermore, you are sending a subtle message that you are a strong person. I cannot emphasize how important this is for the ongoing relationship once they've begun lessons. The respect you earned at the beginning will pay dividends when it comes time to have a difficult conversation about tuition or a makeup lesson.
You can make changes today. Add more buttons to your Web site. Think through your "first contact" email or phone call. Change the way you close a trial lesson.
Be more purposeful in all your email communications! The difference will astound you.