The Calendar: The Key to Making This Policy Work
If you are ready to start reaping all the benefits of this system, then set aside 15 to 20 minutes, as I show you how to set up this very simple system.
1. Go to Google Calendar.
This is pretty self-explanatory. The page should look like this.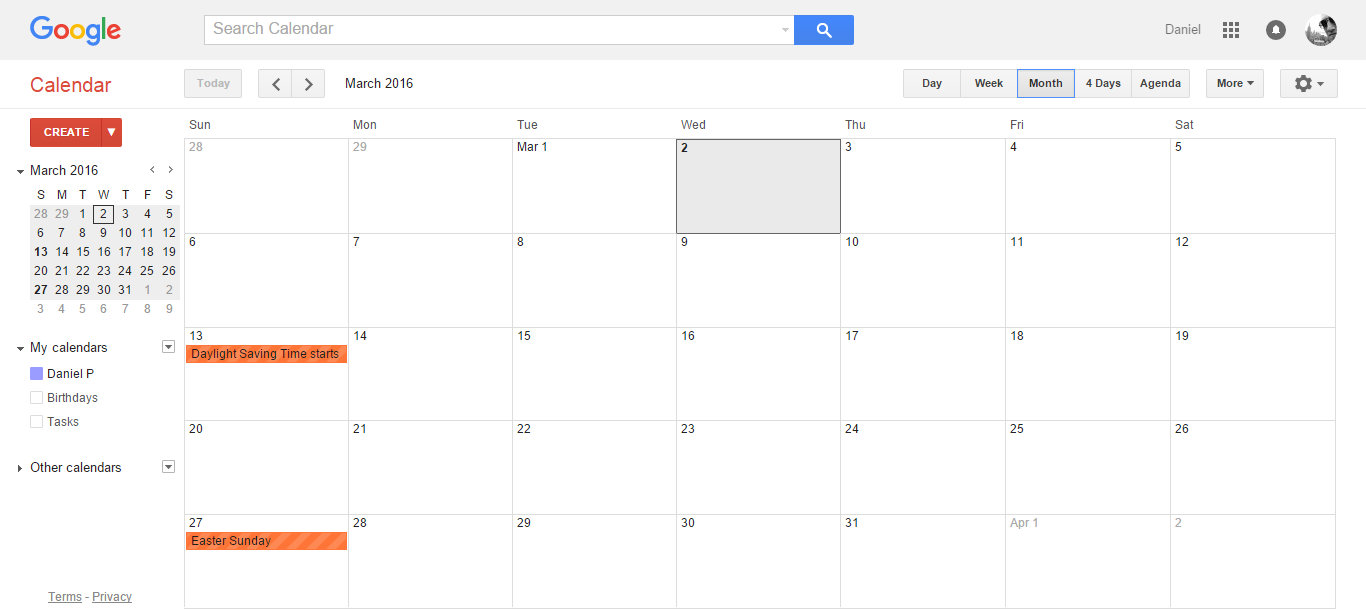 I'm assuming you have a Google account (either for Gmail, Google+, or Gmail). If you don't have a Google account, take 1 minute to make one.
2. On the left side of the page, click My calendars and select "New Calendar"
Give your calendar a name…. and voila. Calendar Created!
So, now you have an empty calendar.
What next?
Well, we actually need to populate it with your schedule.
But, we also need to change a few settings so that other people can see it (i.e., your students).
3. Let's start with the settings first:

This will bring you into the settings menu.
There are a number of settings that we need to change on this page. I have marked them on this handy (but long) graphic!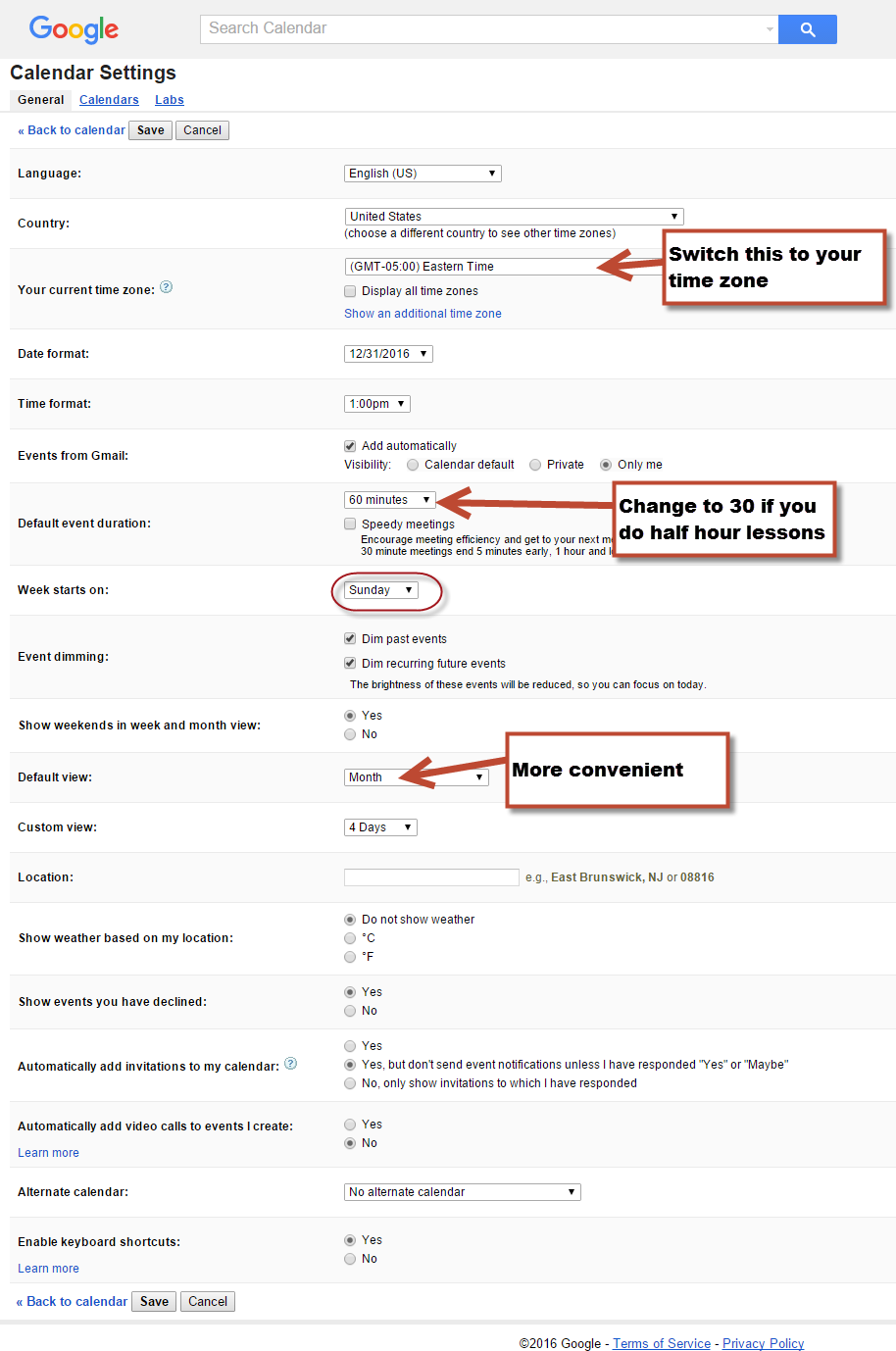 4. After changing those settings, there is one more settings menu we need to visit. This is the most important setting, actually. It's what makes your calendar visible to your students!
Do this:
Click here: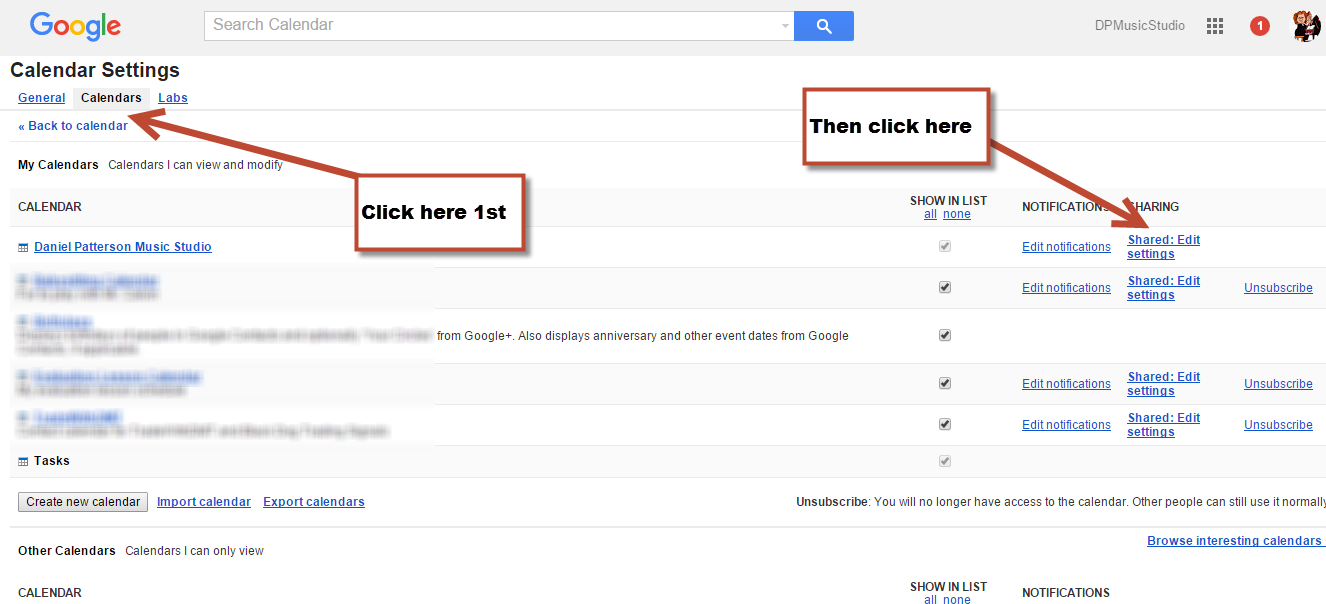 And then select this box.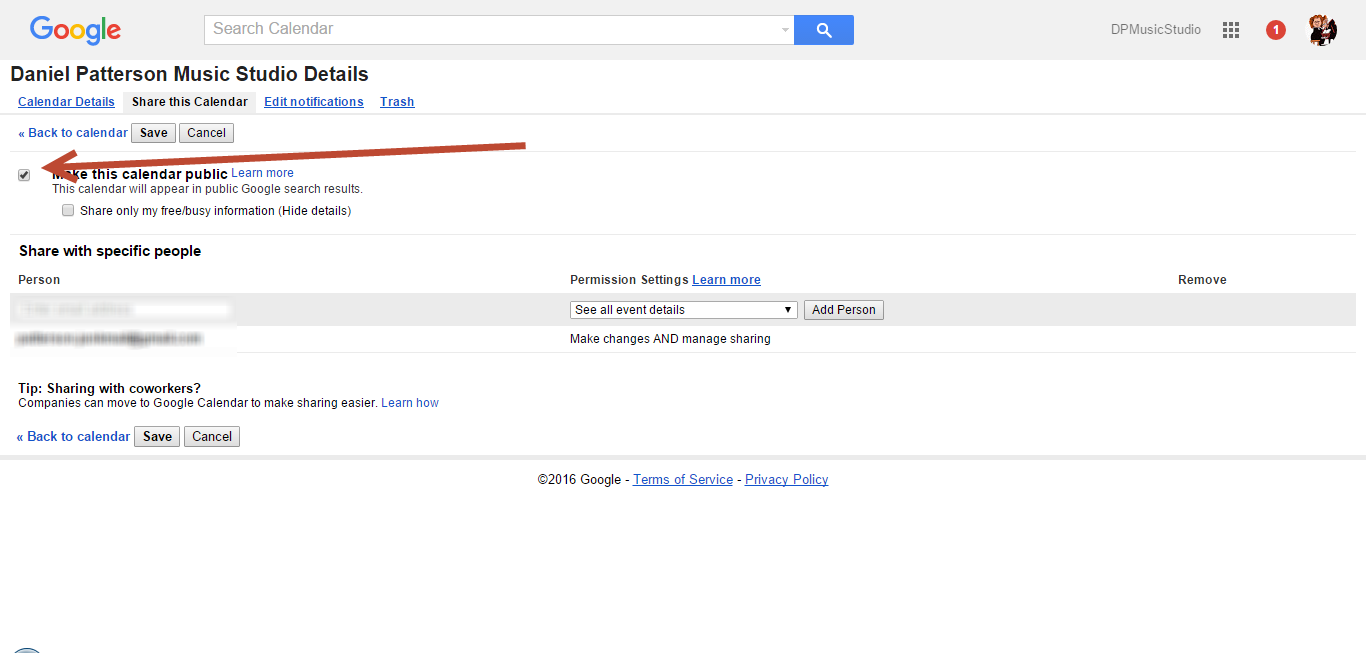 Do not worry about the ominous warning that your calendar will become public.
I am not a privacy nut, but I do take a reasonable number of privacy precautions in my business and personal life.
I have tried to find my own calendar in public Google searches. Even when I type in the exact name of the calendar, I have never been able to find it in a public search.
Why?  Because no one cares.
And, even if they did, all they would see is a bunch of information that has no context. It doesn't even include the names of the students involved. Are you still concerned? There is still a way to use this tactic.
Go down here to this part of the Calendar sharing screen: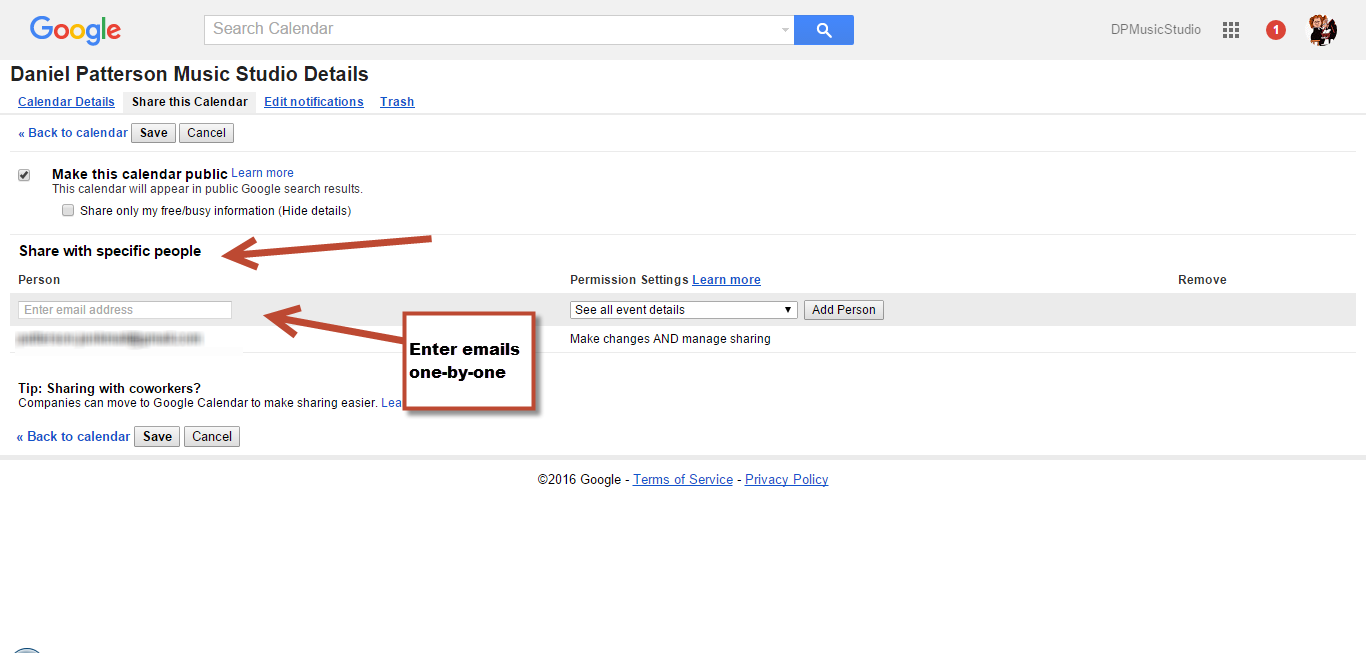 Enter in the email addresses of all your students one by one. Only these people will be able to see your calendar. It's a bit tedious, but you will be assured that your calendar is completely private.
5. Finally, we need to share this calendar!
Click on this tab now:

And scroll down to calendar address.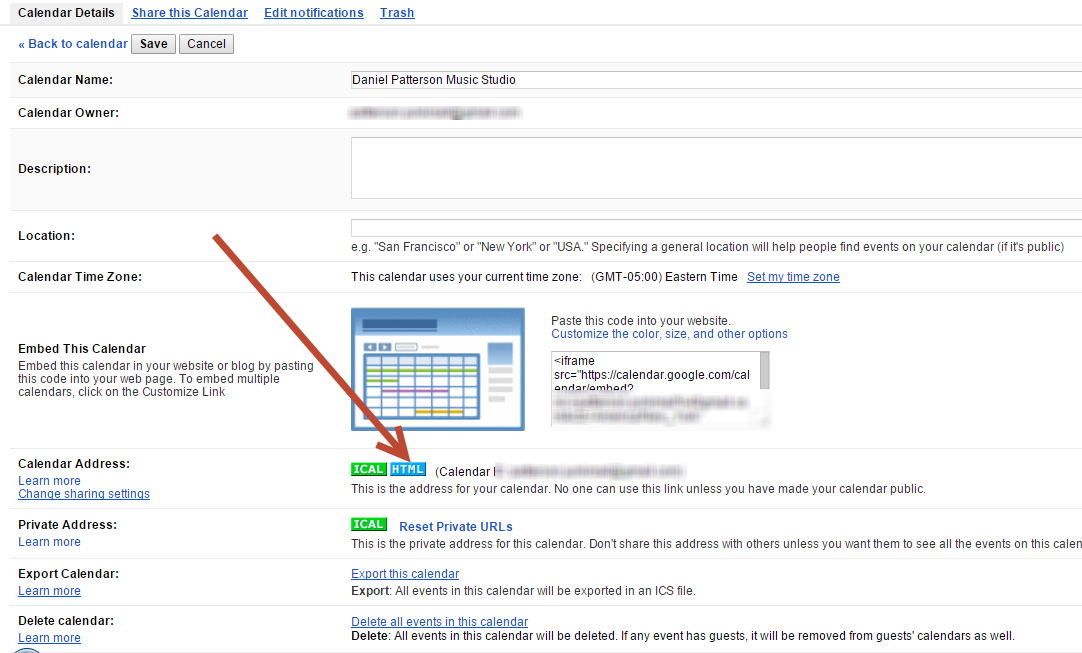 Click on HTML.
A popup box should appear with a long, ugly link.
Click the link.
Your Calendar's unique, identifying link will pop up in a new window. It will look like this:


You will notice it looks different than the "admin" version of the calendar. This is what others will see. They will not be able to edit the calendar. That's good!
6. Take that link and go to tinyurl.com.
Enter your link into this box and enter an alias below: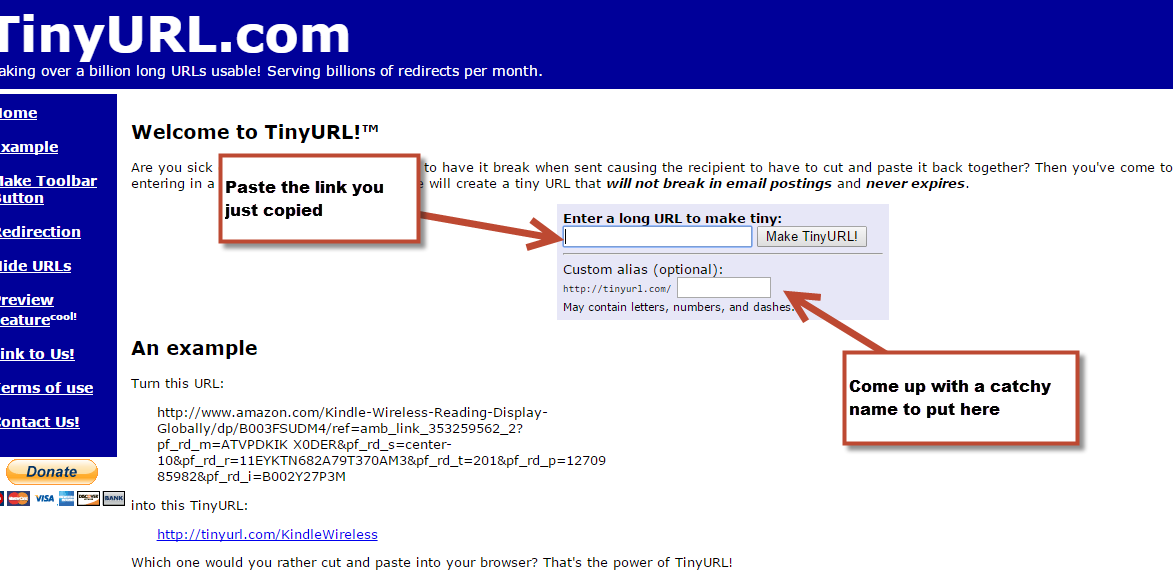 For instance, you could call your link "StudioCalendar" or some other friendly name.
You could include your studio name or the initials of your studio.
Once you've done that, click "Make TinyURL!" You now have a pretty version of that link!
7. Last step. This will save you a bunch of time in the future.
Create a new bookmark on your bookmarks bar and enter your new "Custom Alias" in the bookmark.
In the future, when you need to send the link to a parent, you can just go to the bookmarks bar, right click with your mouse, and hit copy.
Simply paste into your email to the parents. It's very handy!